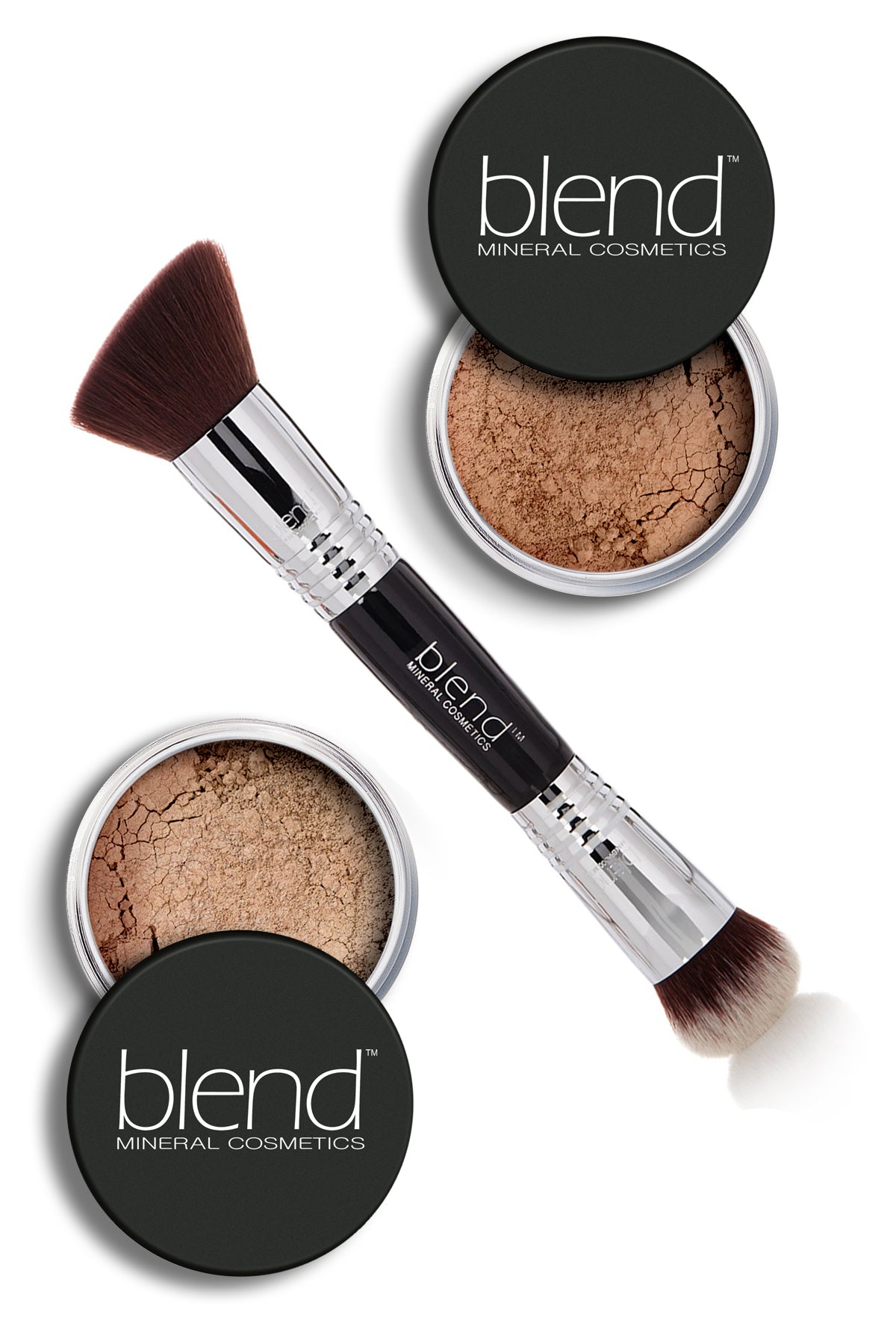 Sculpt & Brush Cheek Set - Orange
Details
Cheeks Set:
- 3-piece set
- Color: Orange
- For directions and ingredients, see "Additional Info"
- Made in USA

Set includes:
- Mineral Blush-- #1 in Terra Cotta (Warm) (0.31 oz.): Who's that blushing beauty? You. Blend Mineral Cosmetics' Mineral Blush gives you a natural, healthy glow. Cheeks, temples, apply it anywhere you need a boost. This blend of chemical-free translucent powder will keep you glowing as long as you keep going, up to 12 hours. Long-wear Mineral Blush lights you up no matter which shade you choose. You glow girl.

- Mineral Bronzer-- #5 in Bronze Tan (0.31 oz.): Why worship the sun when the sun can worship you? Stay out of the rays and achieve a sun-kissed look anyway with Mineral Bronzer. Use this all-natural bronzing blend to contour and create dramatic, exotic, angles. Or, apply a touch to your cheeks for a burst of sun glow. Dye-free, chemical-free and no UV rays required to look like the sun goddess you are.

- Blush Brush (5" length): Make yourself blush the way only an artist can. Our Blush Brush is the tool you need to achieve a sweet, soft, healthy glow.

Materials
Brush: 100% goat hair
Directions:
Mineral Blush: Dab blush brush into mineral blush, tap of excess, and apply over cheek bones

Ingredients:
Mineral Blush: mica, iron oxides, isostearyl pca, titanium dioxide

Mineral Bronzer: mica, mineral talc, iron oxides may contain: carmine, ferric ferrocyanide
610370531839