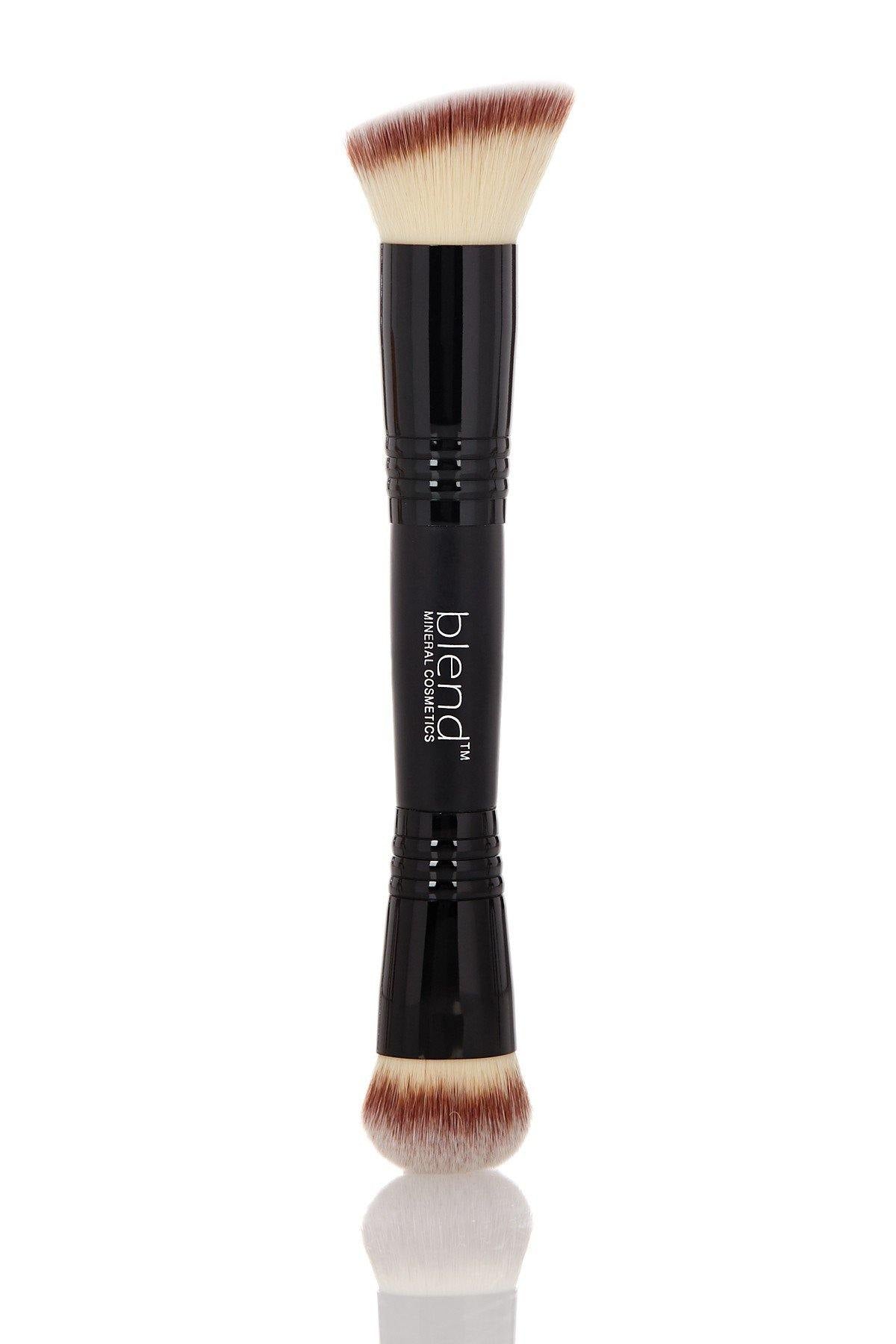 Double End Contour Brush - Brown
Details
Use this multi-functional, double-ended contour brush for a seamlessly sculpted, slimmer appearance. Create that professional contoured look in seconds contour brush. Hand crafted and soft, synthetic bristles.
- 0.93" W x 0.80" D x 7" L
- Color: mixed brown
- For directions, see " Additional Info"
- Imported

Materials
pure synthetic fiber brush

Care
How to Cleaning Your Brushes:
1. Place brushes in warm water.
2. Apply a small amount of gentle shampoo to brushes and work into a light lather.
3. Rinse brushes thoroughly under running water. You will notice that the water leaving the brush is tinted from protective coating.
4. Continue rinsing until no color leaves the brush.
5. Allow it to air-dry.
Directions: Buff the perfect contour using the denser, domed side of the double-ended brush. Next, you can blend away any harsh lines with ease using the fluffy, angled side for flawlessly finished looks.
810596020647