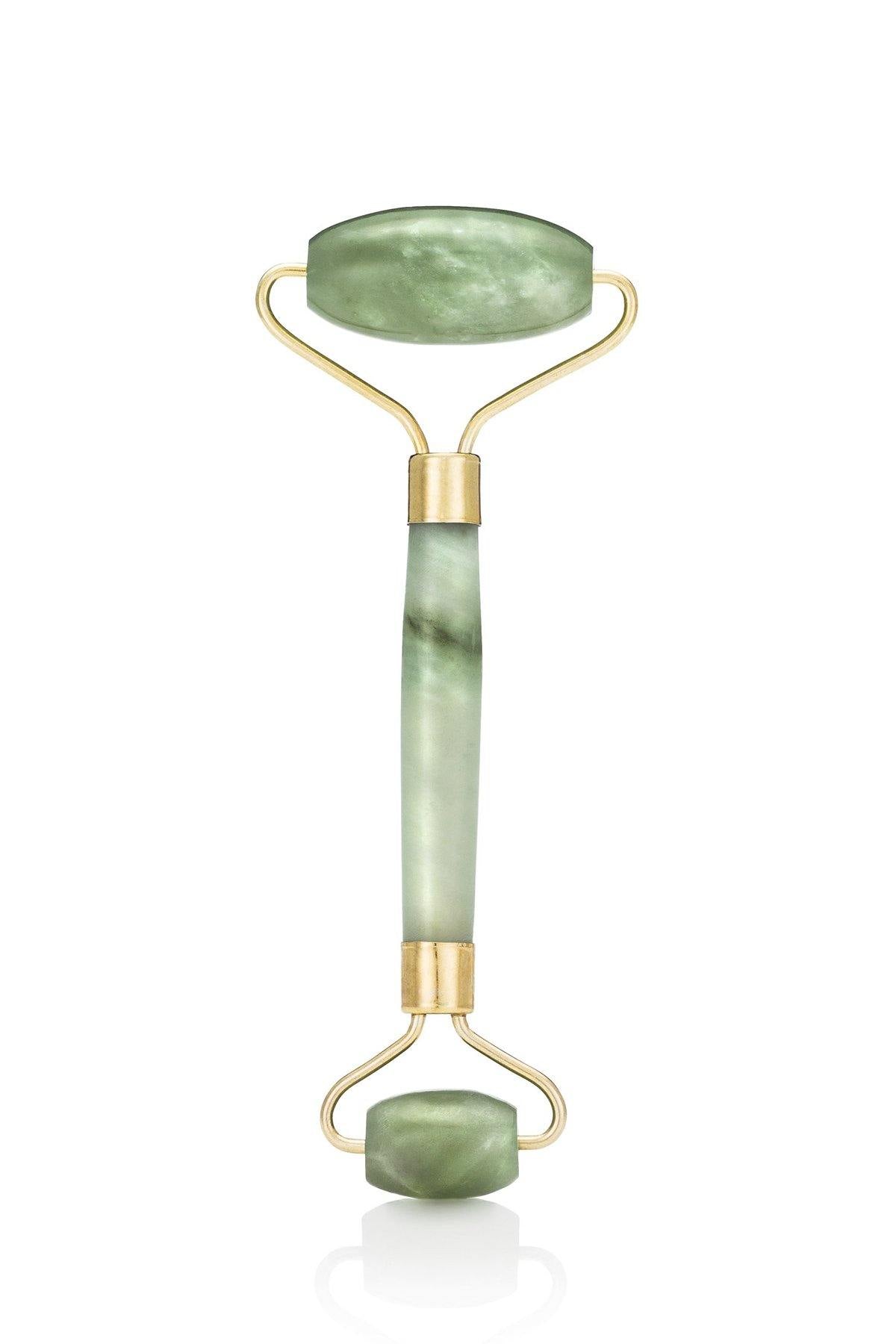 Anti-Aging Jade Roller Eye Puffiness Treatment What it is: A jade roller that stimulates blood circulation and lymphatic drainage. What it does: It helps contour the facial muscles while reducing fine lines and wrinkles, toning and improving elasticity, too. It works to reduce puffiness around the eyes, soothe the nervous system, absorb negative energy, even skin tone and tighten pores. Jade is a healing stone and a symbol of purify and tranquility.
Gently glide over clean skin, on your face and neck daily for two minutes. The roller is moved with just the weight of it pressing the skin—no additional pressure is needed.
Begin beneath your clavicle, moving in a downward motion starting from the midline outward then above the clavicle from midline outward. Perform a sweeping roll under the chin toward the collarbone, working outward toward the sides of the neck. Starting on the chin, work from the center outward and upward on the cheeks. Using the large roller, work from the nose out to the ear, then continue on the upper and lower lips and chin. At the chin, follow along the lower jawline to under the earlobe. Repeat on the other side. Then roll from the center of the hairline toward the temples on the right and left sides. Repeat 3–6 times. Use the small roller to gently work around the eye area, rolling from the corner of the eye to the ear.
Make sure to wipe your jade roller with a damp cloth then dry with an absorbent soft cloth. Let it dry completely before putting away. Never clean with very hot water or soak in water. If it starts squeaking or is hard to roll, slightly loosen the hooks and place a few drops of oil between the roller and hook.
699618254006