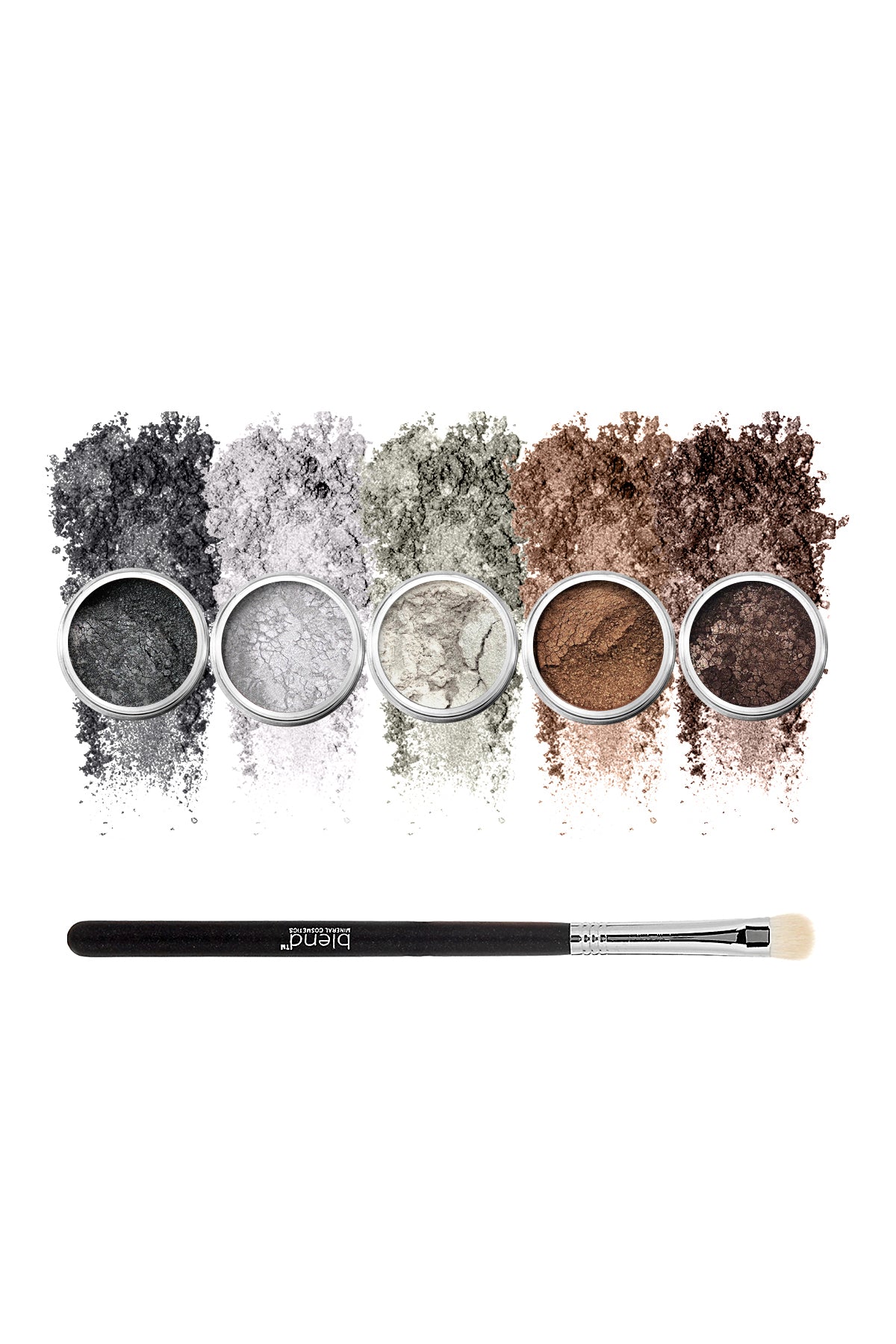 Smokey Eyeshadow Set 6-piece
Details
Smokey Eyes Set:
- 7-piece set
- For directions and ingredients, see "Additional Info"
- Made in USA

Set includes:
5 Shimmer Powders (0.08 oz. each): All-natural, shimmering blends, put a little sparkle in your life without chemicals, oils or preservatives. Exceptionally gentle, unendingly flexible, use it anywhere you need a little shimmer: eyes, cheeks, lips, nails, even in your hair. Long-wear, yet simple to remove, blends make it easy to stand out all night long.

Colors include:
- #3 in Dark Brown
- #28 in Gray
- #37 in Coffee Brown
- #40 in Shimmery White
- #49 in Charcoal

Eye Shadow Brush (5" length): Eyes are the windows of the soul. Color yours to perfection with this 100% Sable hair brush. Great blending and masterful artistry are at your fingertips.

Materials
Brush: sable hair bristles
610370531877