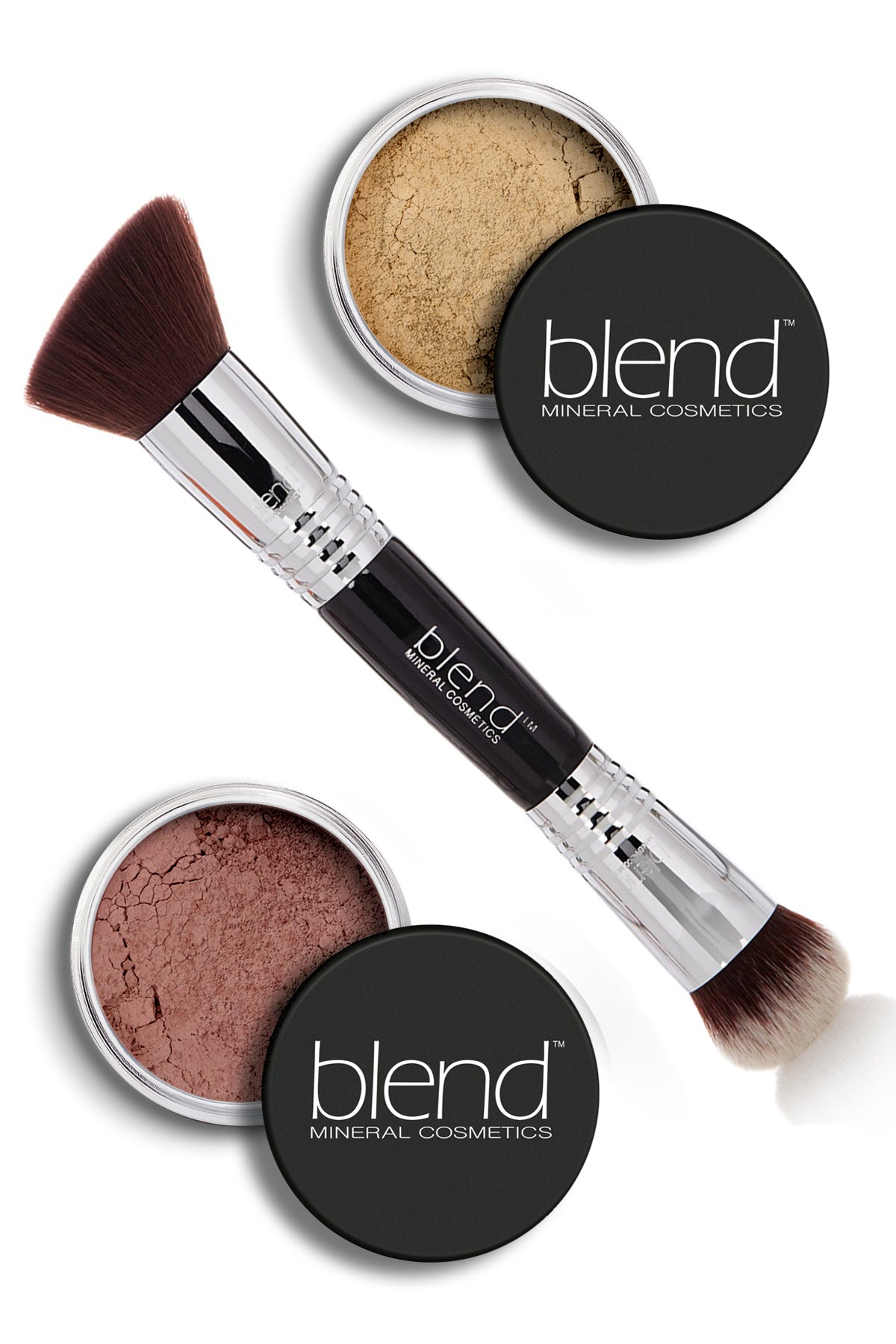 Details
Starter Kit - Medium:
- 3-piece kit
- For directions and ingredients, see "Additional Info"
- Made in USA

Kit includes:
- Mineral Foundation #4 in Natural Beige (0.31 oz.): Concealer, foundation, finishing powder -- buy them separately and you could blow your beauty budget fast. Mineral Foundation artfully blends these four beauty basics to create radiant natural beauty in one easy step. Sensitive skin types, never fear. Rosacea? Acne? No worries. Head-turning, flawless skin is yours when you apply this 100% all-natural, chemical-free, blend of nutrients and minerals. Say goodbye to talc and dyes forever. Your skin can breathe easy.

- Mineral Blush #3 in Cinnamon (0.31 oz.): Who's that blushing beauty? You. Blend Mineral Cosmetics' Mineral Blush gives you a natural, healthy glow. Cheeks, temples, apply it anywhere you need a boost. This blend of chemical-free translucent powder will keep you glowing as long as you keep going, up to 12 hours. Long-wear Mineral Blush lights you up in six gorgeous shades. You glow girl.

- Foundation Brush (5" length): Use this brush for flawless application of powder foundation.

Materials
Brush: sable hair bristles
610370533321