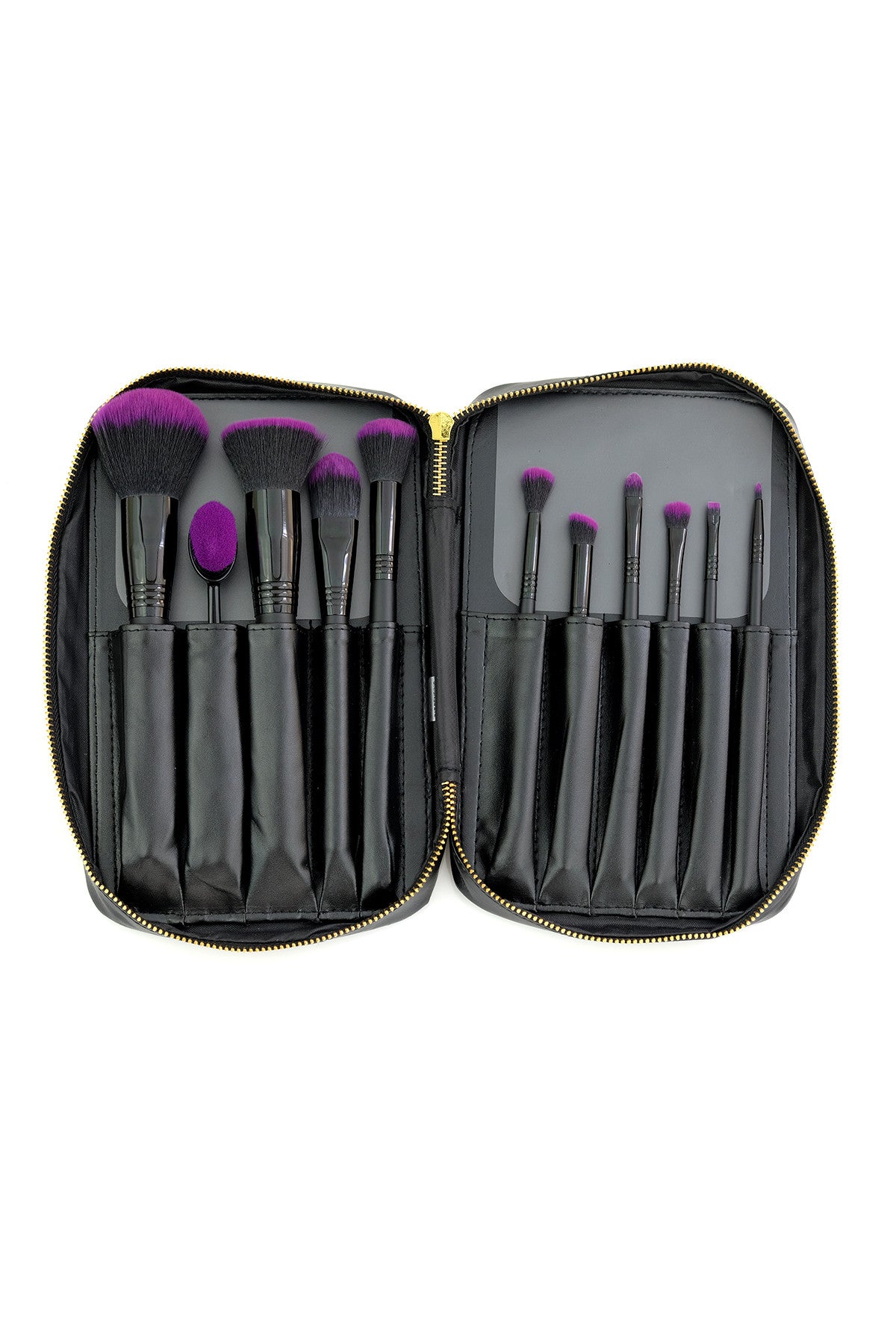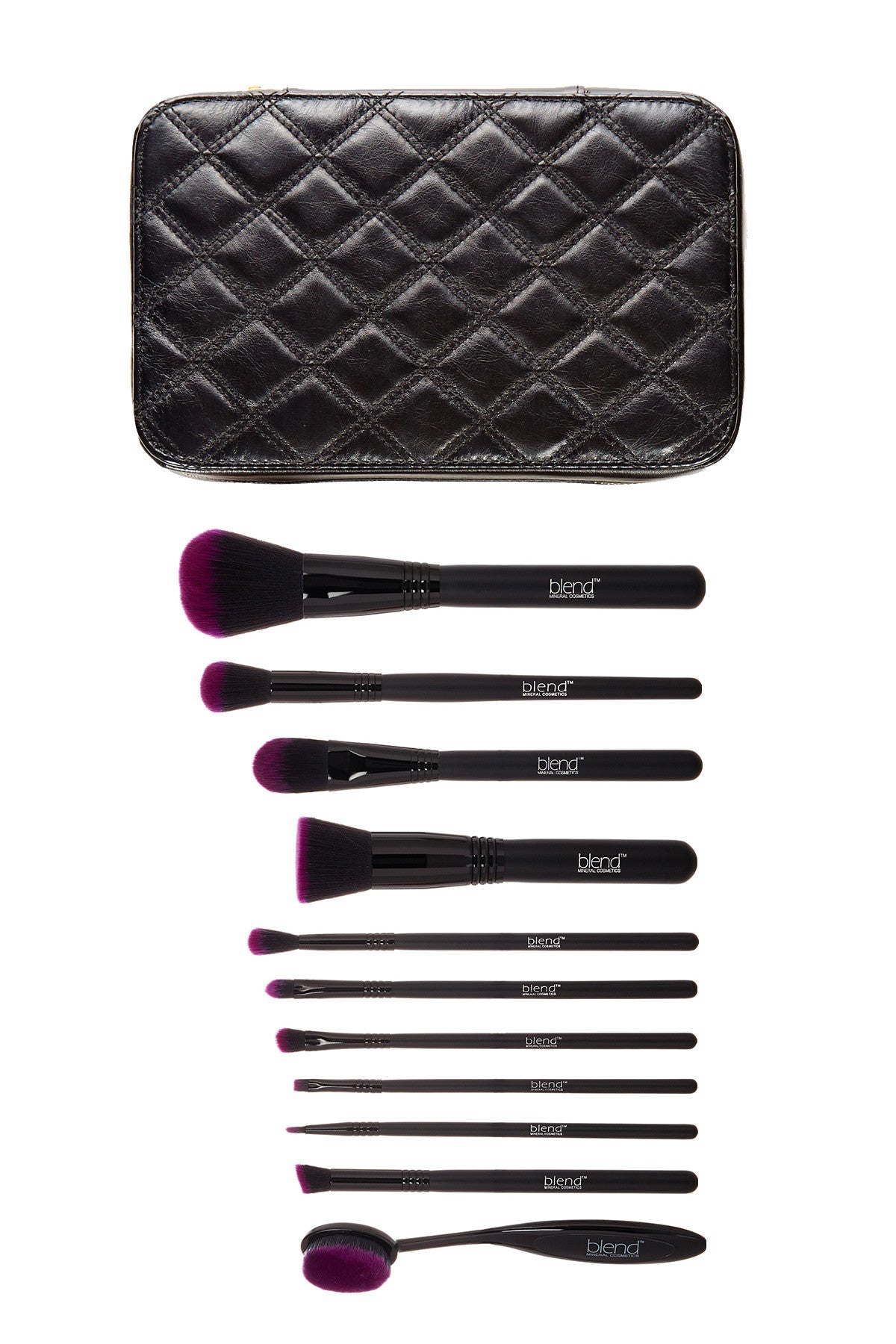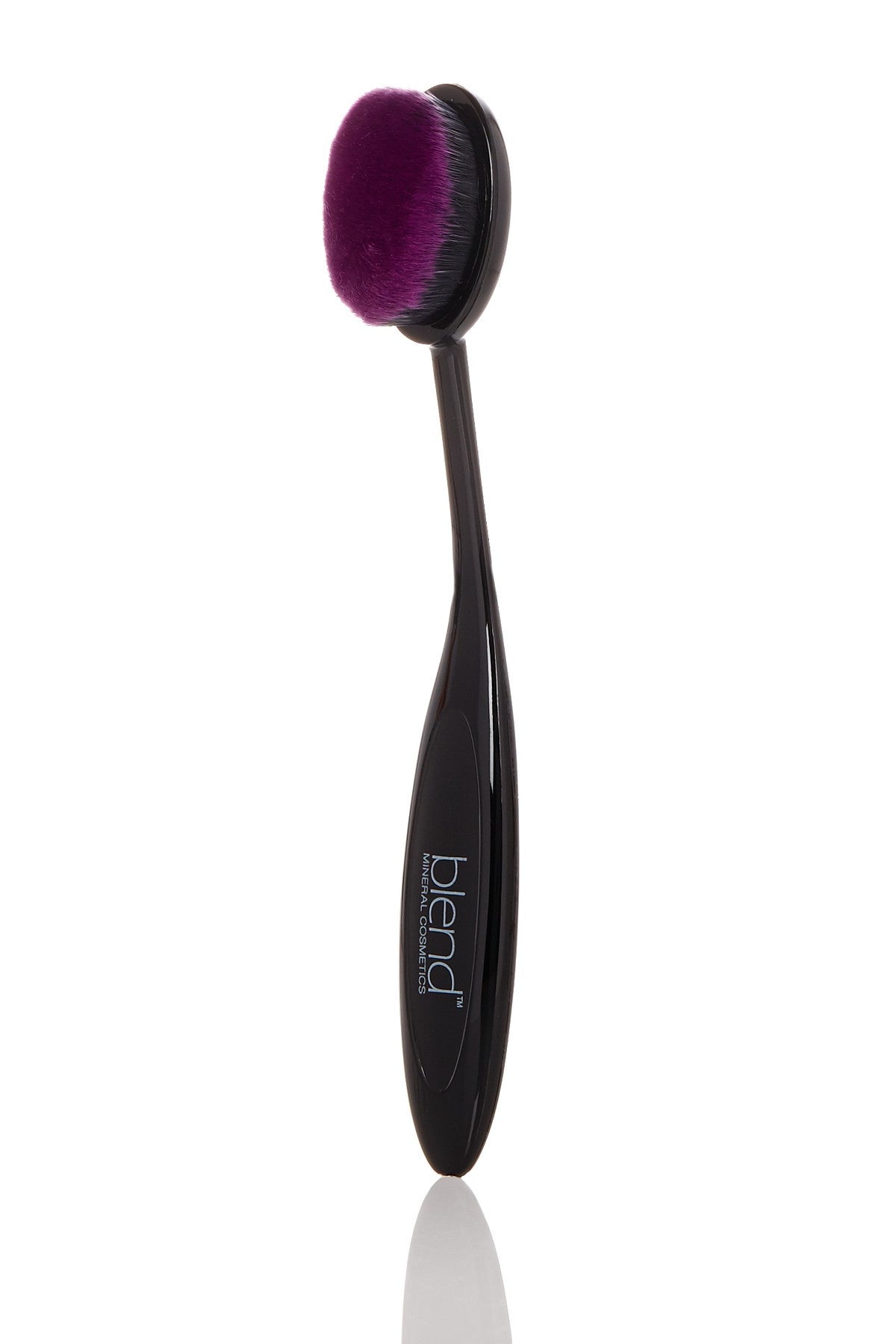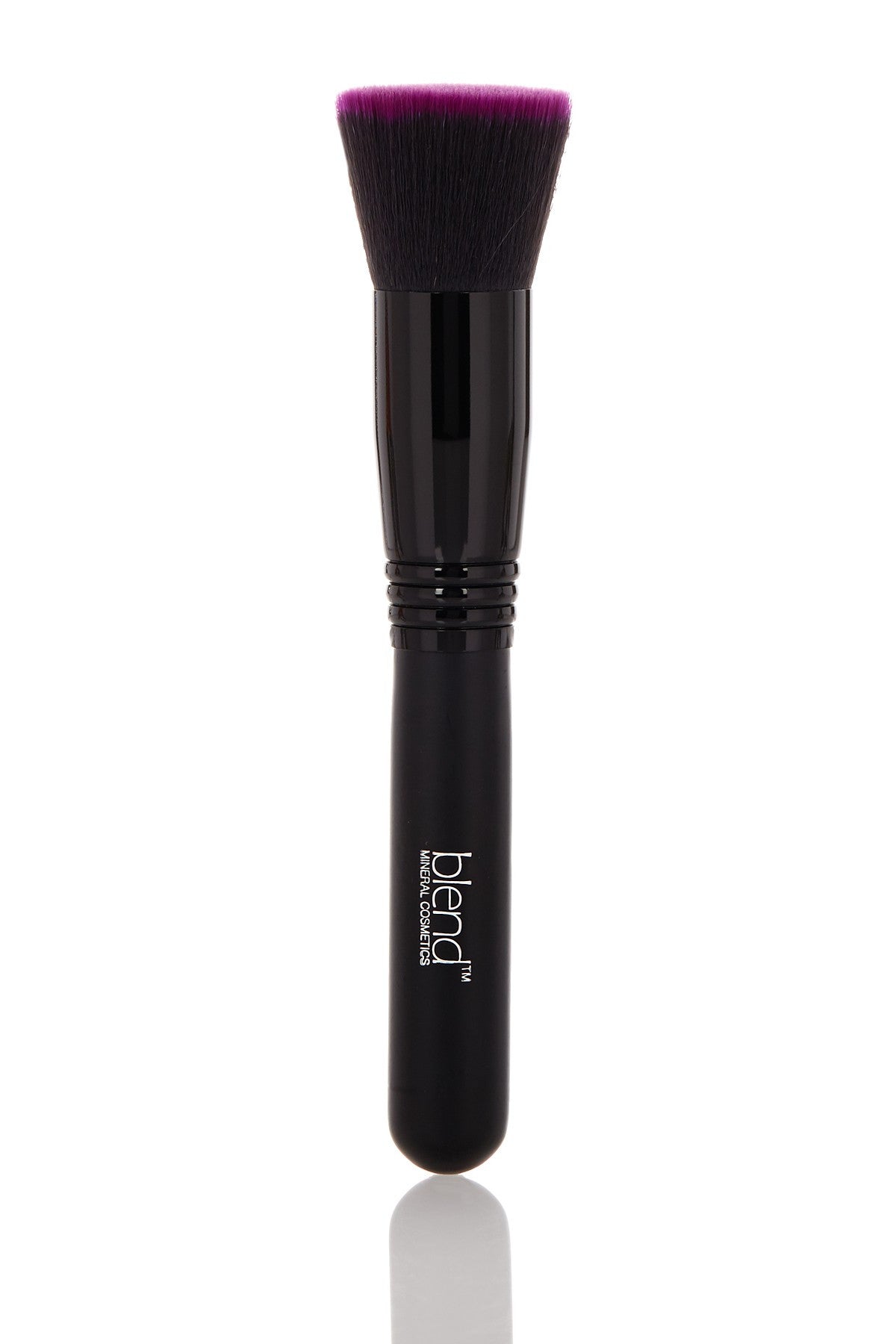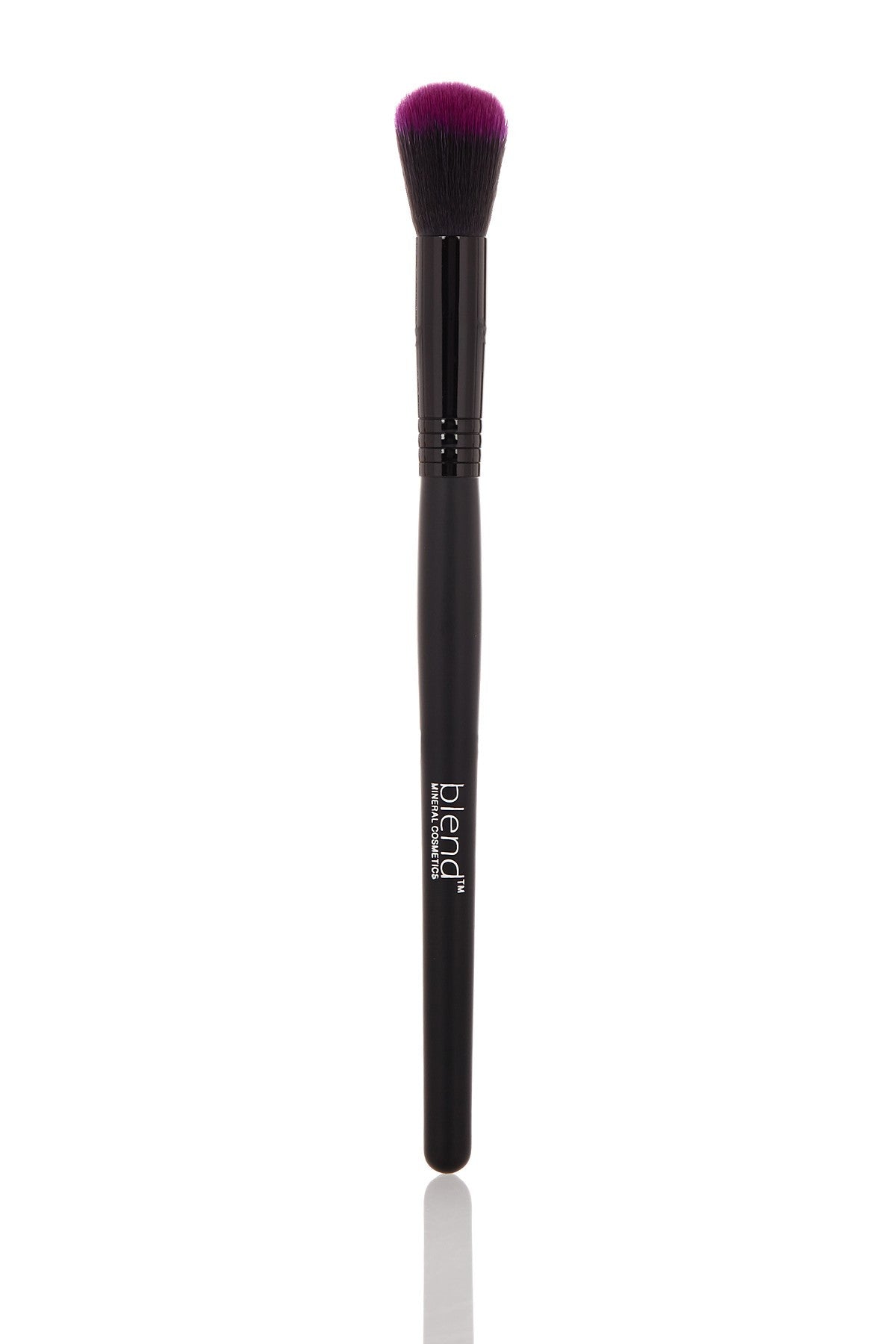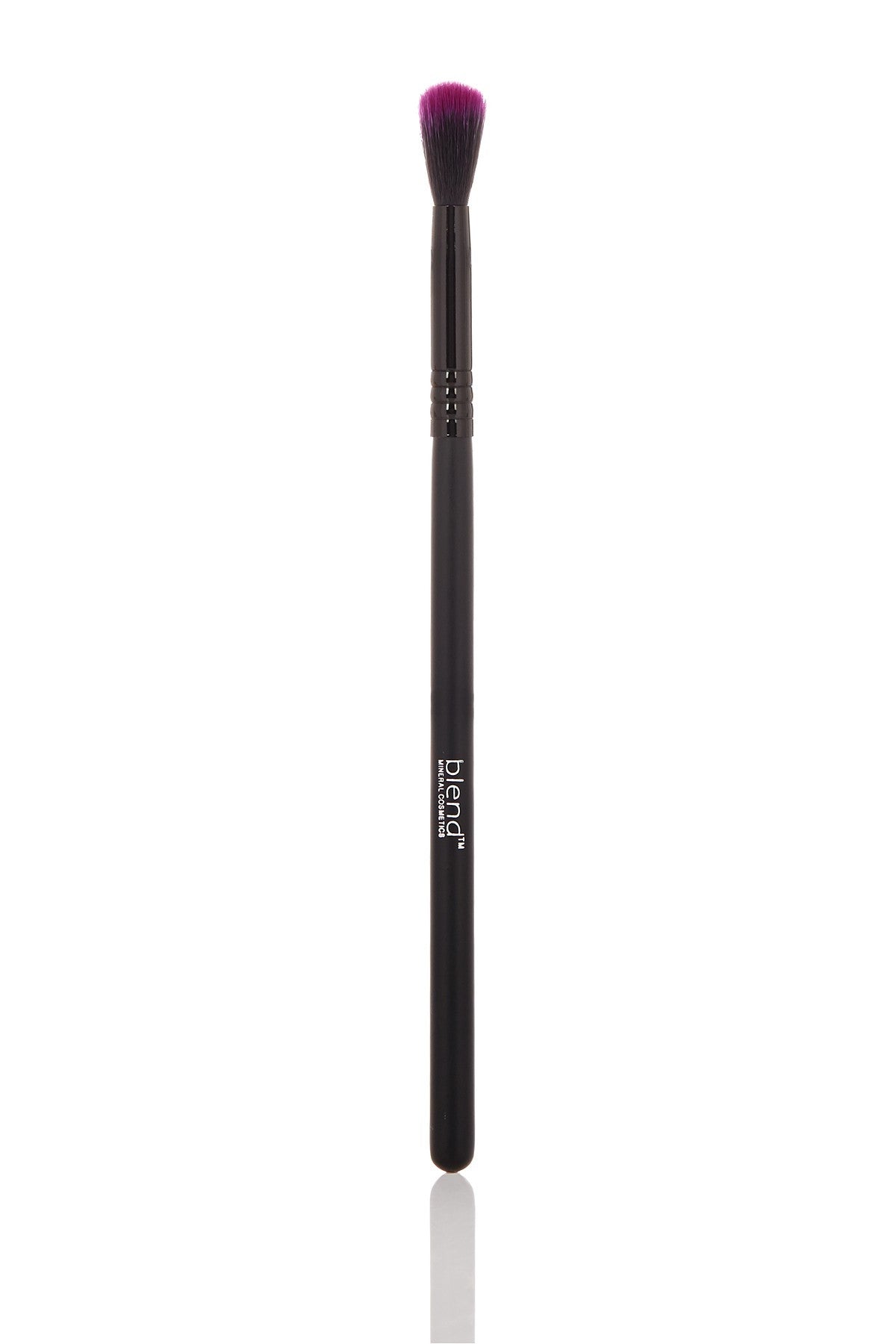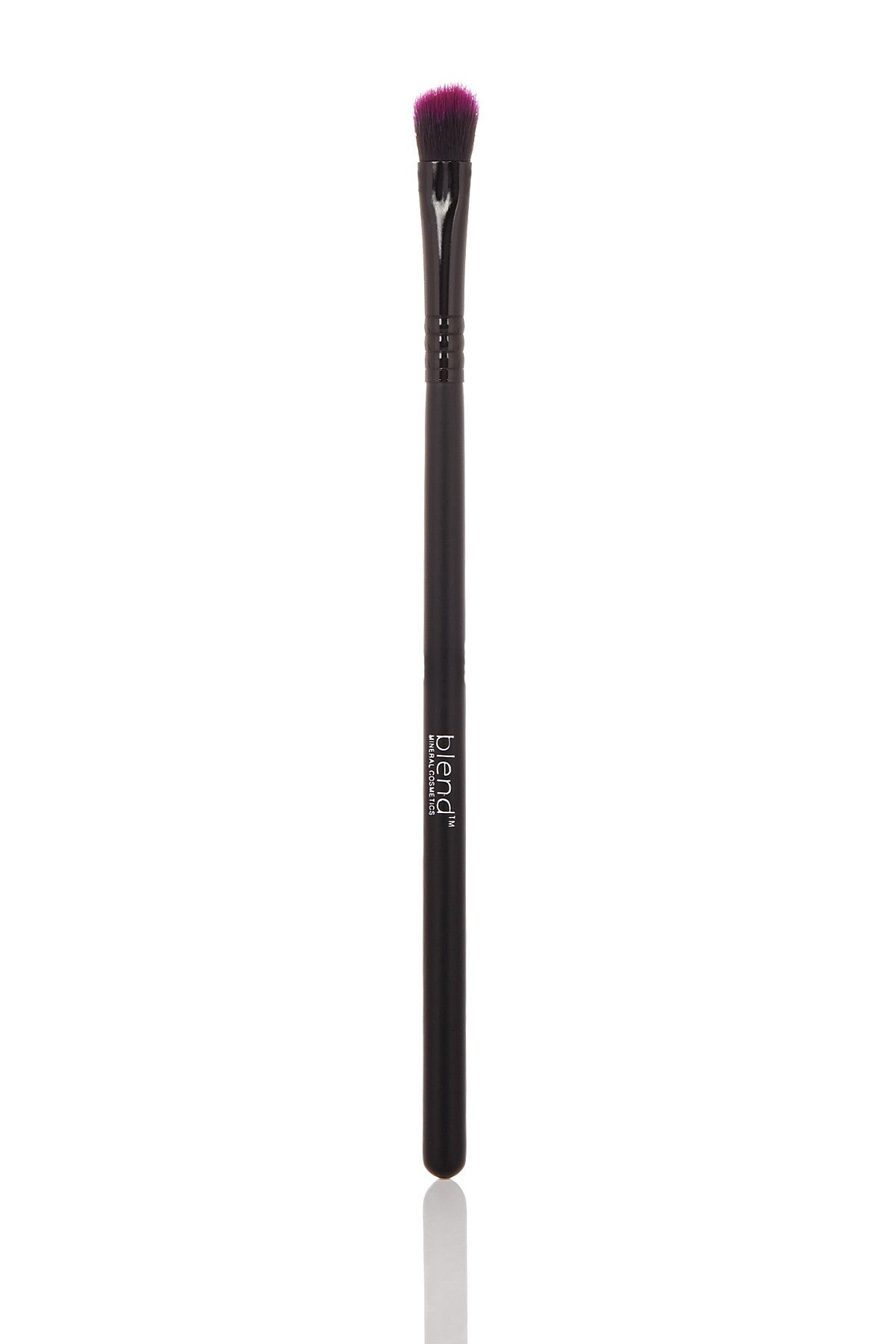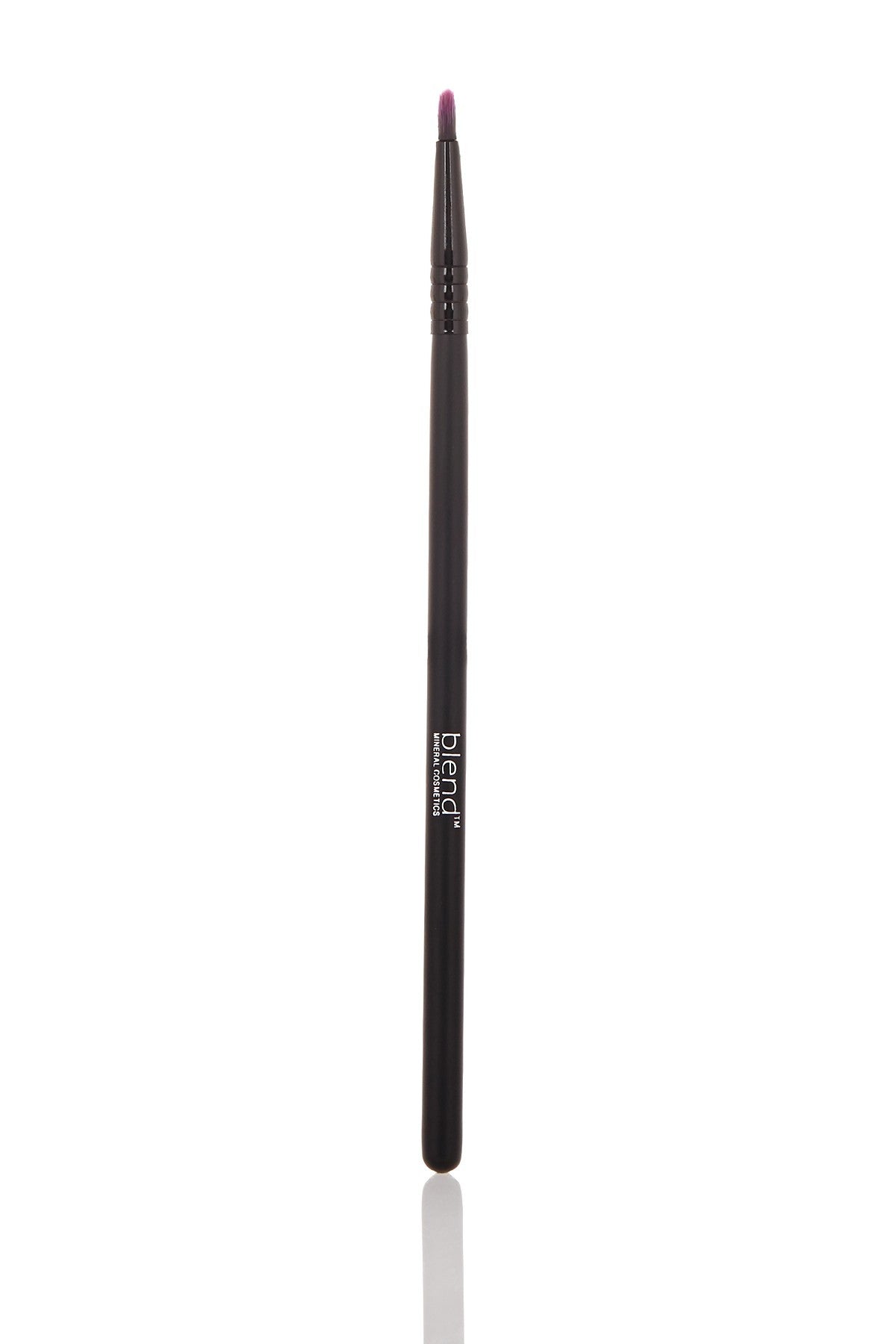 Professional Makeup Artist Complete 11-Piece Brush Kit - Purple
Professional Makeup Artist Complete Kit is Amazing assortment of handcrafted handmade brushes. Blend Mineral's best-selling brushes comes in a big huge carrying case, that can carry makeup at the same time. Perfect for traveling and storage and everything you need for a luxurious makeup application.

Blend Mineral had an incredible set of high quality brushes that create the most precisely lined eyes, sexy smokey effects, contouring and more. You'll wonder how you got by without these application essentials! Best of all, a beautiful travel case ensures tidy storage and portability. This set is a stroke of beauty brilliance!
- 11-piece brush kit
- Color: purple
- Bag included (15" L x 10" W x 2" D)
- Imported

Kit Includes:
Super Large Powder Brush (1.7" W x 8.3" H)
Oval Brush (1.3" W x 6" H)
Flat Top Brush (1.5" W x 7.15" H)
Foundation Brush (0. 9" W x 7.2" H)
Contour Brush (1" W x 7.9" H)
Blending Brushes (:0. 35" W x 7.3" H)
Angled Highlight Brush (0. 45" W x 6.45" H)
Eye Shadow Brush (0. 40" W x 7" H)
Concealer Brush (0. 30" W x 7" H)
Definer Brush (0.20" W x 6.45" H)
Pencil Brush (0. 11" W x 6.60" H)

Materials
PU pouch; synthetic fiber brushes

Care
How to Cleaning Your Brushes:
1. Place brushes in warm water.
2. Apply a small amount of gentle shampoo to brushes and work into a light lather.
3. Rinse brushes thoroughly under running water. You will notice that the water leaving the brush is tinted from protective coating.
4. Continue rinsing until no color leaves the brush.
5. Allow it to air-dry.
Directions: Used for applying makeup.
810596020586